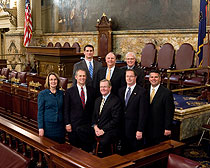 Republican House Leadership Rep. Bill Adolph, Appropriations Committee Chair
Bill Adolph is NOT The Forgotten Taxpayer's BFF
The Rhetoric Rep. Adolph's Official Web Site
Member of the House since 1989 Rep. Bill Adolph is Chair of the Republican House Appropriations Committee and Rep. Adolph voted for everyone of Governor Rendell's Bankrupting Budgets: Republican House Leadership controls the agenda and controls the caucus money. Leadership is responsible for the mess we are in.
The Record – Rep. Bill Adolph's Votes for Democratic Governor's Ed Rendell's Bankrupting Budgets  AND Act 130 of 2011 – Capital Budget $1.6 billion dollar debt
2010 YEA Governor Rendell's Last Budget
2009 YEA Governor
2008 YEA Governor
2007 YEA Governor
2006 YEA Governor
2005 YEA Governor
2004 YEA Governor
2003 YEA  Governor Rendell's First Budget
With a "YEA" vote for Capital Budget  Act 130 of 2011, Rep. Bill Adolph    added $1.6 billion dollars in debt to Pennsylvania's Forgotten Taxpayer's financial burden.
And, simultaneously, voted millions for billionaire corporations: Comcast, Janney Investments, Teva Pharmaceuticals, ShopRite, Franklin nt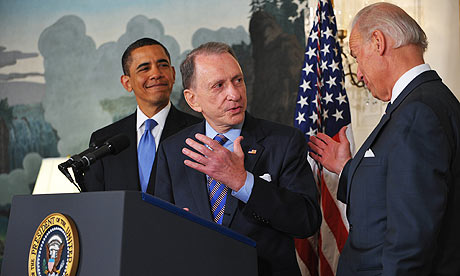 $1,970,000 to to Philadelphia Democrat Arlen Specter Library -Philadelphia University‐ (line 505-2011)
$10,000,000 to Democrat John P. Murtha Center for Public Policy Cambria County (line 506-2011).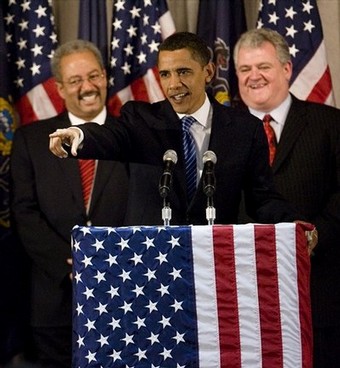 $850,000 to Philadelphia Democrat Chaka Fattah's Philadelphia House of Umoja (RACP Philadelphia)
Project List Approved by Republican General Assembly and Governor 19 December 2011
RACP List Philadelphia 19 December 2011 approved by Republican General Assembly and Republican Governor