UPITT is, yet, another billionaire tax exempt corporation with a OnePerCenter president. Chancellor Nordenberg might consider looking at reducing costs.
The annual budget for UPITT is $1,836,631, 000 (financial statement ending 30 Sept 2011) and has net assets of $3,490,954,000. That is, the total budget over two years is $3.67 BILLION dollars.
100 million over two years is 2.7 per cent approximately. and one would think that not an unreasonable in light of unemployment and declining economy.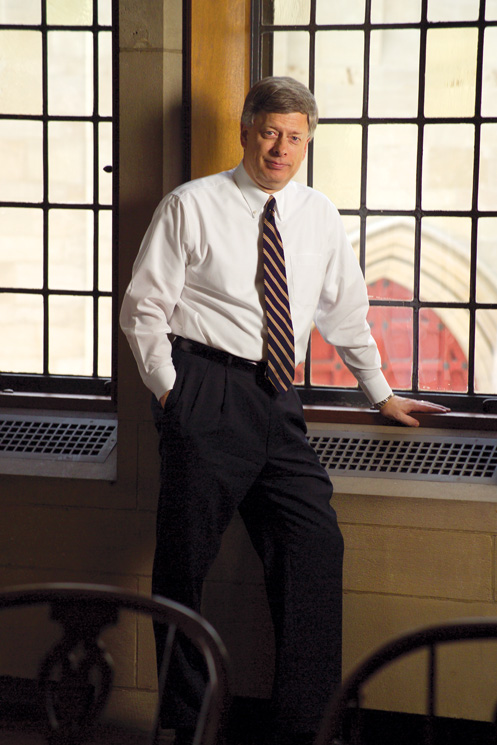 UPITT's CEO Mark A. Nordenberg is profiled in Forbes Magazine for his role as independent director of Bank of New York compensated in, 2010, $211,159,000.
Like any big business, UPITT corporation is bound by Sarbanes Oxley.
OnePerCenter Chancellor Mark Nordenberg is about 561,000 for fiscal year 2012. Although he knew revenues were declining, the selfless, publicly spirited Mark Nordenberg took a salary increase.
Pittsburgh Post Gazette 6 December 2011:  Mr. Nordenberg's base salary will remain at $561,000 for the 2012 fiscal year, the board of trustees' compensation committee voted Monday. The committee approved increases in compensation for six other top officers at Pitt by an average of 3.1 percent. Read more
At 535 feet (163 m), UPitt's Cathedral of Learning, here viewed from the Brick Fine Arts Building, is the Western Hemisphere's tallest educational structure.
The question  why UPITT is subsidized by taxpayers and not other higher rated schools in Pennsylvania is not addressed by Chancellor Nordenberg.
Millions of productive taxpayers finance  billionaire tax exempt corporations and their OnePerCenter executives makes a lot of sense if we want to secure our future, doesn't it?
Appropriation Act 10A of 2011  June 30 2011 HB 1727
2012-13 Proposed Budget Line-Item Appropriations
University of Pittsburgh          LY 2011-2012    FY 2012-13     Reduction
185 General Support               $133,993             $93,795          ($40,198)      -30.0%
186 Rural Education Outreach      2,083                 1,458         (625)              -30.0%
187 Subtotal                              $136,076              $95,253        ($40,823)       -30.0%
Zero based budgeting is an idea whose time has come.